The engagement session is an intimate and memorable event for every couple. After a romantic proposal and a promising "Yes, I will marry you!", the couple takes their first step to their forever. I love hearing my couple's stories and getting to know them better so that I get a better idea about who they are, connect with them, and learn about their little quirks, style, and preferences, all of which help me offer them a memorable engagement session. I was delighted when Erin and Aaron approached me for their engagement session photography. It was a wonderful experience, and I was honored to be a part of their special day to capture their memorable moments together.
Meet Erin And Aaron
Talking about how they met, Aaron said, "We were introduced by a mutual friend during college because we are both named Aaron (or Erin), and we both studied the same thing!" I think it's so cute their names, Erin and Aaron spelled differently. I can't say enough good things about them. I am honored to have been able to photograph their engagement and, soon, their wedding.
Recalling the proposal, Aaron shared, "After three failed attempts to plan a dinner date, I was able to get us out for an oyster dinner at a local restaurant. Turned out that the restaurant ran out of oysters before we could get to dinner. So instead, we went to her favorite sushi restaurant. When we arrived back home, I had asked some friends to sprinkle rose petals all over the apartment while we were out, and she was totally surprised! It's a ring that belonged to my grandma. It's the first ring she bought for herself that she actually liked! It has garnets and diamonds on a gold band."
As I got to know the couple better, they told me how they both love to travel and camp. Their favorite trips have been to Vietnam and a 2-month cross-country road trip. I'm an avid traveler, so we had that in common, which is always great for organic conversations! Since Erin and Aaron loved being close to nature, I instantly knew that we had to be outdoors for their engagement session. So I suggested Mendocino. Plus, the couple had already told me that they love the area and already had fond memories from a wonderful trip there, so it was a no-brainer. They ended up choosing Mendocino as the location, and I would definitely say that it was a day well spent. I highly recommend this place for adventure/nature-loving couples.
Erin And Aaron's Mendocino Engagement Session – Forest To The Coast
Erin and Aaron's engagement session actually started in the forest, and we concluded it at the coast. With the forest's lush green and the coast's sunset colors mixed with shades of gray, I loved how we were able to get such different backdrops and views for the engagement photos. I also loved how Erin and Aaron had planned three outfits for their shoot based on the location we were going to be in. Always enjoy offering that to my couples.
Heartwood Mendocino is a gorgeous location to stay in the Redwoods. They even have a unique Redwood Tree Shower. They offer a site for a ceremony in their Redwoods Grove, along with space for a dance floor in the middle of the grounds with string lights. If you ask me, it's a picture-perfect place to get married. For the forest photo shoot, we just walked along the trail surrounded by the huge redwood trees, which doubled up as the perfect backdrop for the couple's engagement photos. Erin and Aaron were so easygoing and had absolutely no trouble exploring and walking around the forest with me. They were having a great time together, and that's pretty much what I wanted the photos to showcase too.
Nothing spells romance like a breathtaking sunset at the beach, so as the sunset drew closer, we were on our way to the coast. As much as I loved the perfection that comes with posed shots, capturing my couples in motion is something I always strive for. Capturing those perfectly imperfect moments where they are just laughing or talking or taking a stroll or doing a little dance is what helps me really capture their essence in a photo. And this is how I wanted to photograph Erin and Aaron too – being their flawless selves. They were just running around the beach together and making each other laugh out loud, and when the sun started to set, they stood together and watched the glorious sunset. And that was my cue for some romantic couple's portraits. 
Wedding planning is hardly ever an easy process, so when I asked Erin and Aaron about that one thing that both of them actually looked forward to planning for, they replied: The dessert! The couple then told me that they will have a freshly made stroopwafel cart after dinner. And the answer totally won my heart, because I heard how much they loved them just like me! 
Engagements With Azaria Chavira Photography
Erin and Aaron, thank you for choosing me as your engagement and wedding photographer! I had such a wonderful time photographing you two in Mendocino, and I can't wait to see you both on your wedding day. I already know how amazing it's going to be. I wish you both all the good luck with planning your wedding! I am definitely looking forward to the dessert. Congratulations again, and I will see you guys very soon! 
If you or someone you know is looking for an engagement or wedding photographer, you can get in touch with me through this contact form that helps me get to know you better. Intimate weddings, engagements, and elopement photography are my specialties. And if you are currently looking for places to elope in Northern California, then this blog is custom-made for you! To see more of my work, you can check out my Instagram, Pinterest, and Facebook.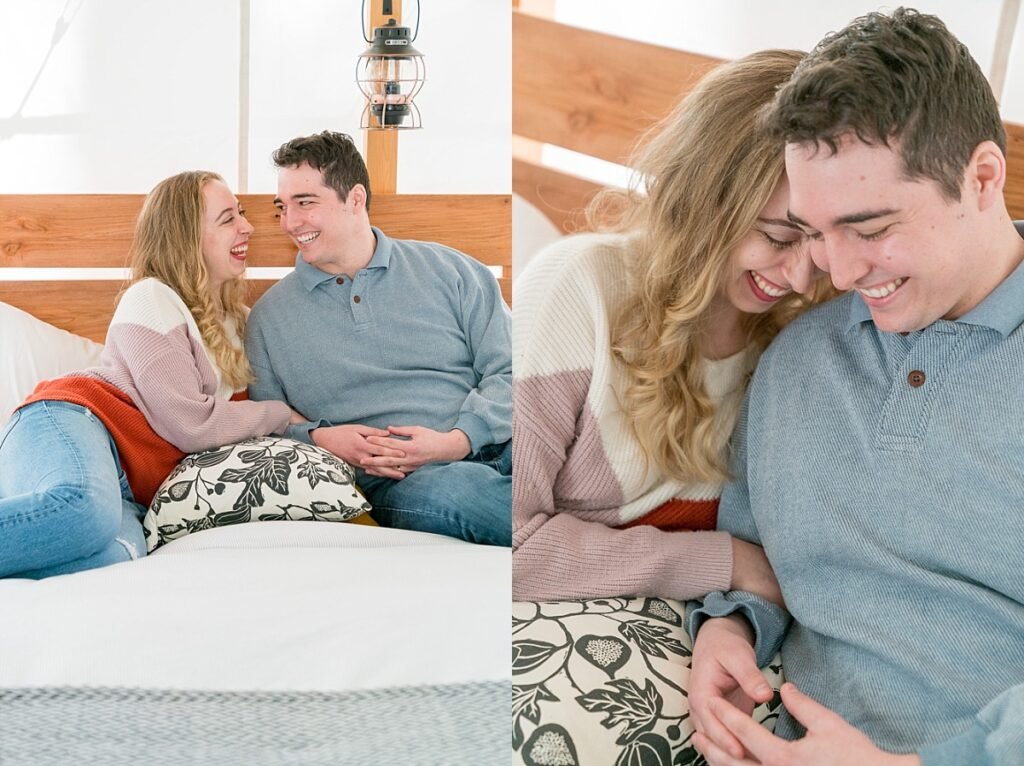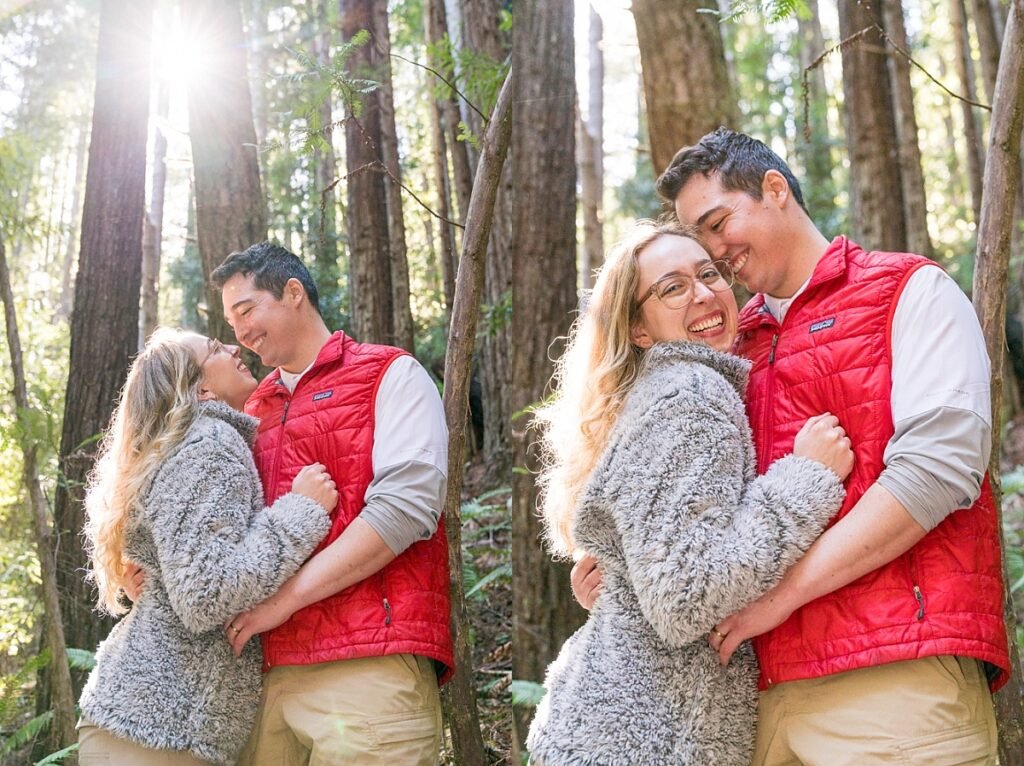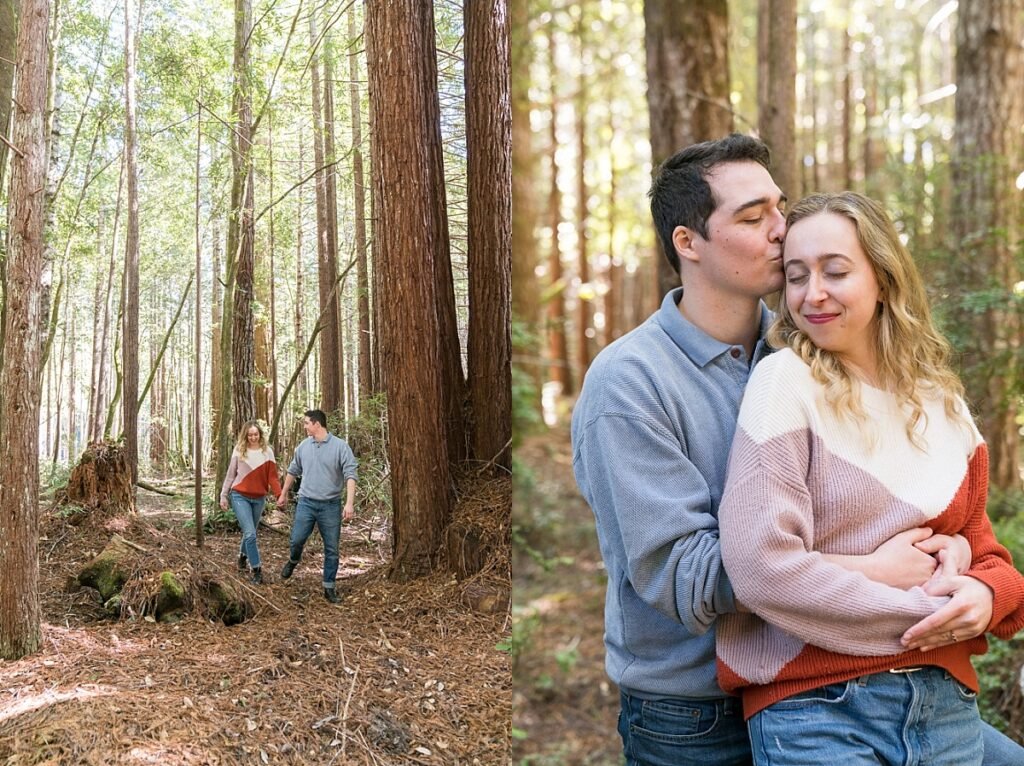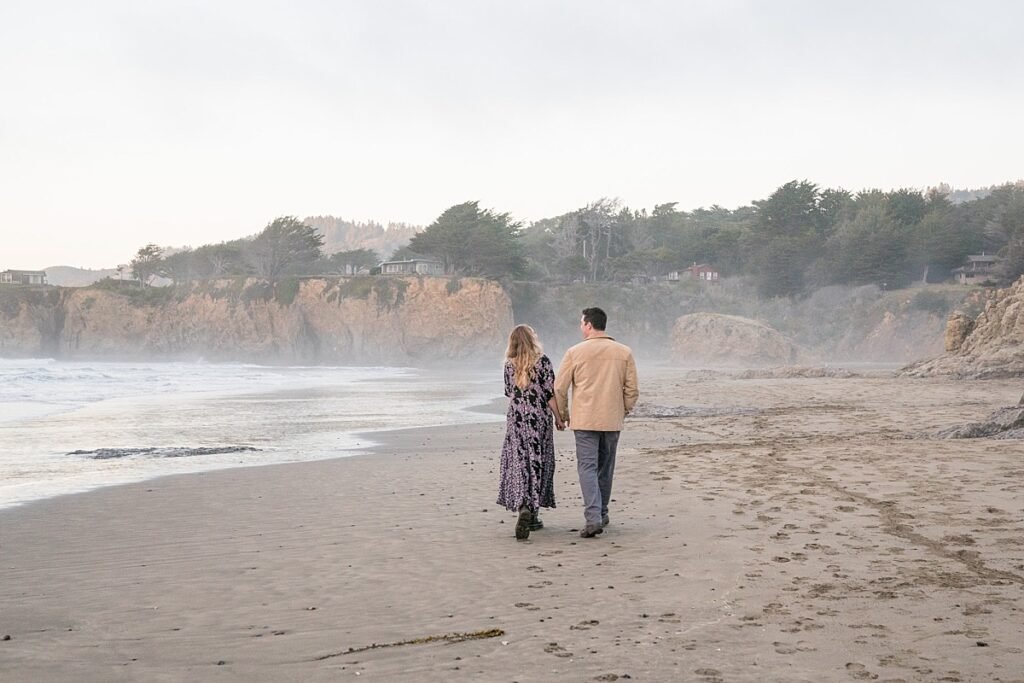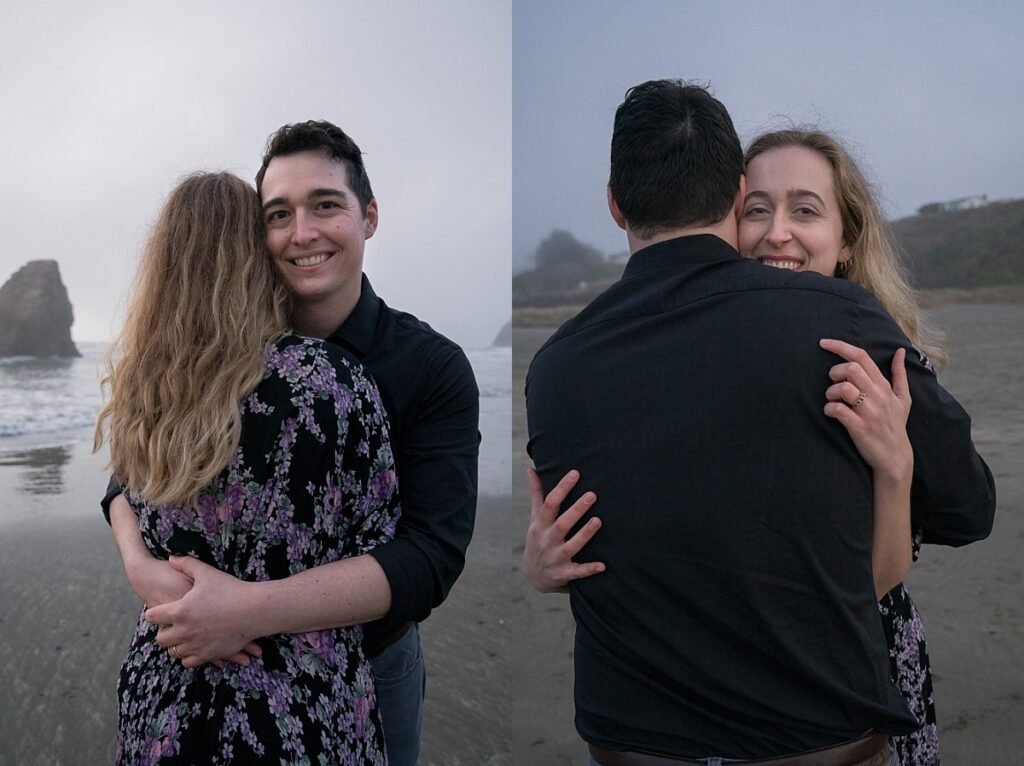 Featured Mendocino Vendors